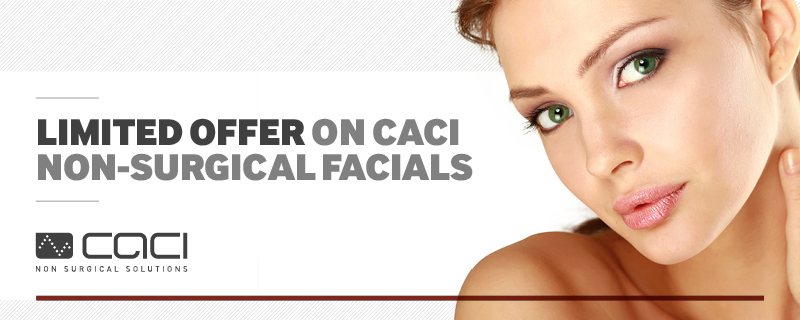 Want younger looking skin? Looking for an amazing blemish or acne treatment?
The CACI ULTIMATE non-surgical facials offered exclusively here at Reds are globally renowned for their impressive results. CACI ULTIMATE turns back the clock on mature skin, and is effective at reducing the appearance of scarring and acne as well as many other skin problems.
As the name suggests, the CACI Ultimate really is the ultimate aesthetic treatment system. As the very first treatment system to combine; Microcurrent, Facial Toning Crystal Free orbital Microdermabrasion and, LED Light Therapy Photo Stimulation – the CACI Ultimate is truly the most versatile treatment system available.
Your skin will be noticeably smoother and softer – giving you a healthy, long-lasting glow.
SPECIAL OFFER
We have 20 CACI ULTIMATE facial treatment packages (worth £1000) for the special price of £495 available for this week only. That's less than 50% of the usual price!
To get this one time only deal, you must book by Friday 4th December. Contact the salon on 0191 511 0288.