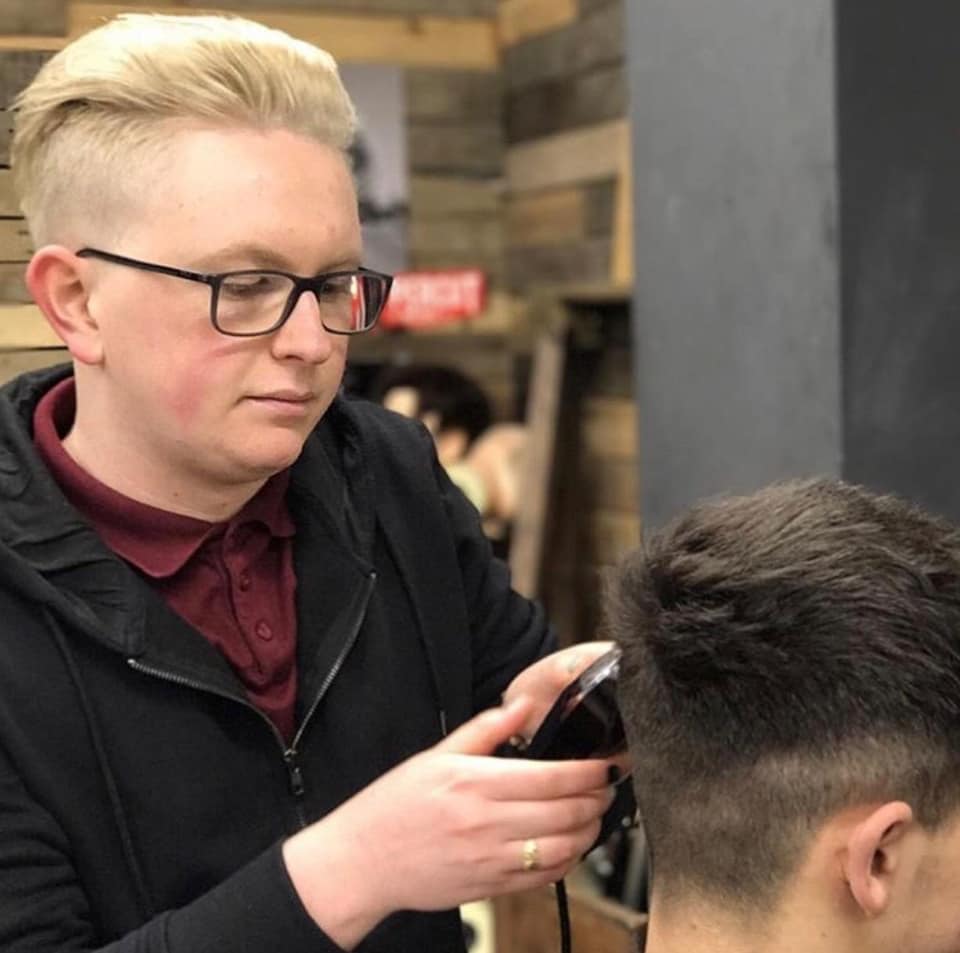 A TALENTED Sunderland apprentice has swapped designing computer games for designing hair styles.
Josh Chadwick, 24, of East Herrington, Sunderland, completed an HND in video game design at Newcastle College before deciding he'd prefer to work as a hairdresser than in computer games.
And he's been so determined to achieve his goal, he's currently working six days a week.
He's learning his new trade here at Reds Hair and Beauty salon, while completing a two-year apprenticeship with South Tyneside College. And at the same time, he's also been studying on an advanced, eight-week, barbering course at SB Barbering Academy in Sunderland. Which has gained him a level 2 in barbering, completeing all different types of male styles including wetshaves.
"It's hard to fit it all in and I'm really busy, but it's what I want to do. I'm thoroughly enjoying working at Reds, and I'm learning so much from the talented team here," he explained.
"I'm also enjoying the apprenticeship, but I'd heard about the intensive SB barbering course and realised that would be another string to my bow. I'd like to help Reds strengthen our barbering team, and this course will help me do that.
"Thankfully, my granddad gave me the money I needed to pay for the course, and I'm so grateful to him for making it possible. I'm learning everything there is to know about cutting men's hair – even how to give a proper wet shave.
"I feel like I've taken to it naturally, and have been surprised how complex and scientific it's been.
"The SB course is hard work and at the moment I'm studying there four days a week and completing two days a week at Reds. The college has been great and I'm trying to catch up with college work on my one day off a week," he added.
He went on to explain about why he's made such a dramatic career switch: "I suppose both career choices involve creativity, but I just love helping people to feel better about themselves and helping them to look good."
Josh, who went to Grindon Hall School in the city and is getting married to fiancée Helen Greenwell in October, has ambitions to style both women and men's hair: "I love styling women's hair, but I also enjoy cutting men's hair too – not enough men take sufficient care of their hair or the way they look, and I'd love to be able to help them.
"I was always interested in computers and gaming, but when I was a teenager I went to a drama club In Gateshead and helped with the hair and make-up and enjoyed that, so I think that's where the spark came from.
"I've definitely made the right decision, I leap out of bed every morning excited to be going to work, and excited to be helping people feel good about themselves."
Susan Hall said: "We've all been so impressed by Josh. He's hardworking and talented, and his commitment has been extremely impressive. He's also friendly, approachable and clients love him.
"We've known him for a while as he was a client – and his mum still is – and when he decided it was time for a change of career he came in and spoke to our Salon Manager Greg Temple about what he'd need to do to enter the hairdressing industry.
"We're delighted he's part of the Reds team and predict a bright future in the industry for him – he's a star."
Follow our facebook page to see the amazing introductory offer available with Josh.https://www.facebook.com/Reds-111194205560548/