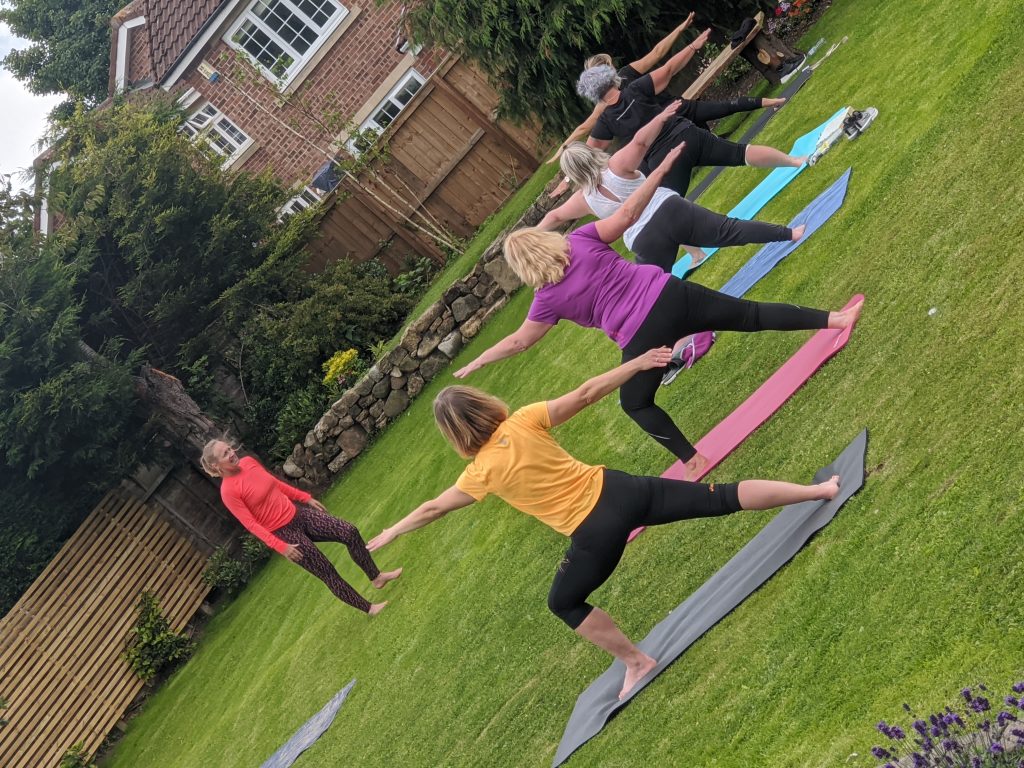 We had the fantastic Helen Beeson do a Pop up Yoga session in Reds Secret Garden on Saturday. Helen has 30 years experience in the fitness industry and her knowledge is invaluable to ensure all different participants can manage each session, so whether your a starter or a pro you will most definitely come away feeling like you have achieved something amazing.
It was a fantastic day and the weather held up amazing, all the ladies loved it and enjoyed refreshments in the garden afterwards that could be purchased from ourselves, including a cheeky alcoholic beverage.
It was such a success that more will be following so watch this space, if you want to ensure you don't miss out on our next Pop Up Yoga Session with Helen, then ring our reception team on 0191 5110288 to be added to our mailing list or simply follow us on Facebook for updates on what is happening next in salon and Reds Secret Garden!