Covid: Hair today, gone tomorrow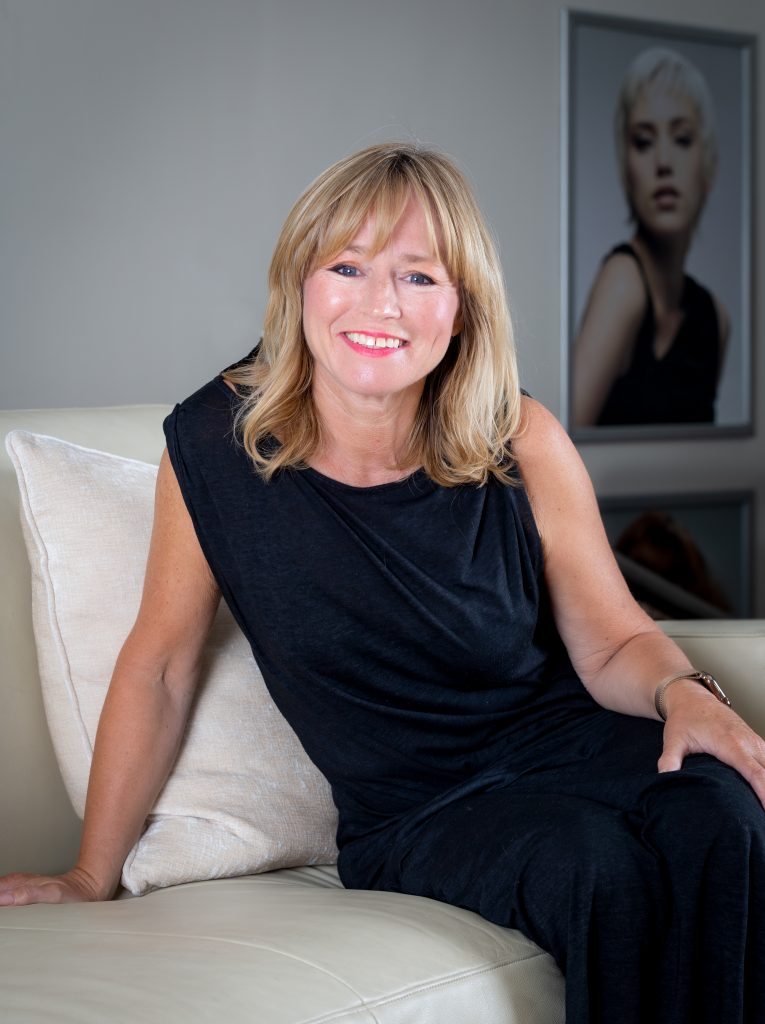 I've had Covid-19 and then I started losing my hair!
It transpires hair loss can be one of the awful side effects of this dreadful global pandemic.
Hollywood actress Alyssa Milano is one of thousands who've taken to social media to reveal this lesser-know possible consequence of Covid. The 'Charmed' star was pictured on Twitter with strands of her hair that had fallen out.
Doctors are blaming a specific type of hair loss called Telogen Effluvium that can be triggered by physical stresses to the body (including child birth!)
My Covid misadventure started in March this year when I went on my annual ski trip to Austria. It was cut short as the virus spread into the area where we were, and we had to race out of the country before the borders closed.
On my return home I developed Covid and was quite poorly for a few weeks. Maybe age wasn't on my side – I'm in my 50s – but I'm fit and healthy and I was shocked at how ill I became. The virus left me unwell for a few weeks, but I was lucky enough to manage it at home and eventually recovered sufficiently to focus on making Reds as Covid safe as possible, but the virus wasn't finished with me. My health problems continued – extreme fatigue and muscle aches, but the big thing was my hair was falling out literally by the handful.
This was so upsetting and my self confidence took a nose dive. It was hard enough being 50+ and working in a young industry with lots of beautiful employees. Why was this happening and how could I feel good about myself again?
I did a lot of research and found a definite link between Covid and hair loss. The telogen effluvium hair loss is triggered by cortisol release which in return is triggered by stresses to the body – like an illness.
My skin felt dull as well, so I took time to research the best products and treatments to help me feel good .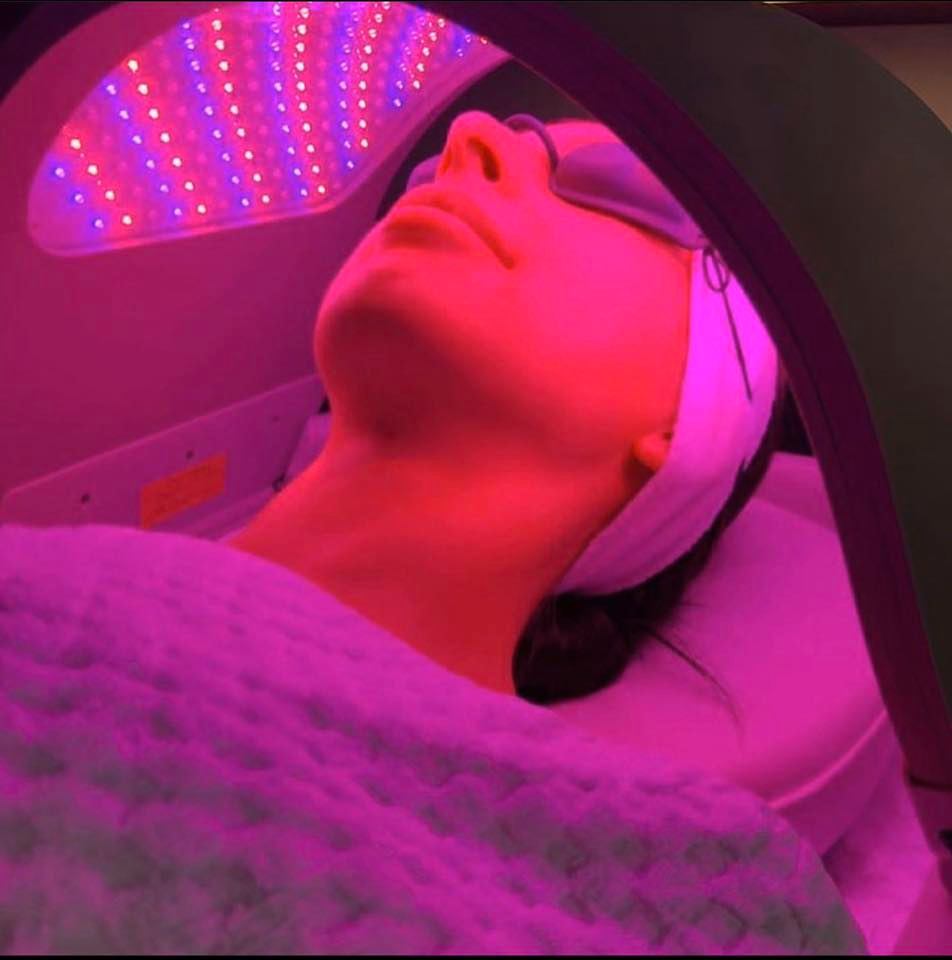 I have been trying different methods, but the main one that has made a huge difference was the Derma Roller, followed by our Dermalux light therapy machine. Both treatments are specifically designed to encourage regeneration and renewal of skin cells and hair follicles.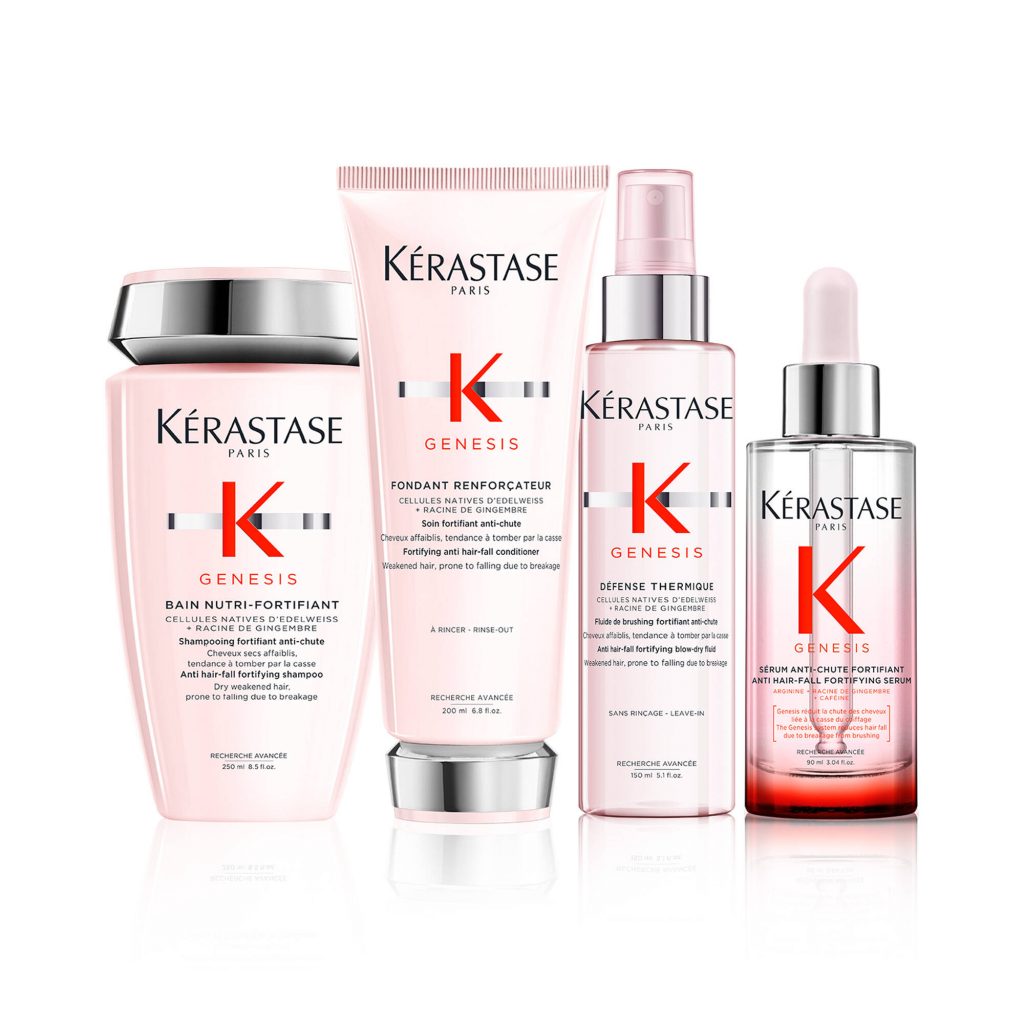 The Dermalux is hugely popular for anti-ageing and skin problems (which was great for my dull complexion). It is also fantastic for renewal of hair follicles and when I combined it with the Derma Roller I got an amazing result with my hair growth. I also used the fantastic Kerastase range, Genesis, which is designed for hair fall.
No one likes losing their hair not even men!
So after seeing such a brilliant result, I have decided to add this fantastic treatment to our services list. Our experienced therapists are on hand for free consultations and the best advice for what will work well for you.
I haven't let Covid take my hair away – and neither should you. We have the answer here at Reds.